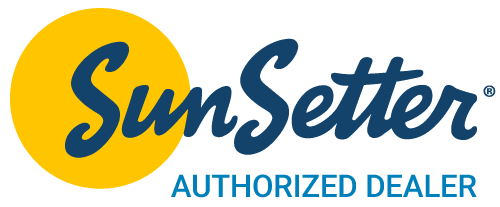 We are an Authorized Dealer
Contact us about installing your SunSetter Awning today!
Schedule a Service Or Sales Appointment
If you want an estimate for SunSetter Awnings, please call to schedule an in home/office appointment. If you'd like to visit our shop/showroom, please call ahead to make sure a salesman is available. If you need an in-home appointment, please call to schedule.